PROJECT MUF TITLE THE MBTI HOUSE TYPE OF WORK PRODUCT DESIGN, PHOTOGRAPHY YEAR 2019 DIRECTER HYEMIN KIM PHOTOGRAPH DUKYUN KIM MODEL JERRY PATENT No. 3020210006037
While dogs have various personalities, their houses are similar in shape. This is wyh MUF created. MUF is a unit house that can be configured for a dog's MBTI. It produced eight units that represent the tendencies of dogs classified into eight categories. A guardian can construct a house by combining units suitable for the dog's propensity and propose three types of combinations according to the universal propensity. The MUF design is patented.
사랑하는 반려견에게도 성격이 존재한다. 다양한 성향에 반해 그들의 집의 형태는 일괄적이다. 이에 따라 반려견의 성격에 꼭 맞는 집을 제공해주고자 MUF 프로젝트를 진행하였다. 반려견의 성향을 8가지로 분류하고 각각의 성향을 상징하는 8개의 유닛을 제작하였다. 보호자는 자신의 반려견의 성향에 맞는 유닛을 고른 후 기본 프레임 위에 조합하는 형식으로 집을 구성할 수 있다. 설문조사와 CAMI의 데이터에 따라 보편적인 성향 3가지를 도출하여 그에 따른 3가지 타입의 디자인을 제안한다. MUF는 디자인특허 등록이 되어있다.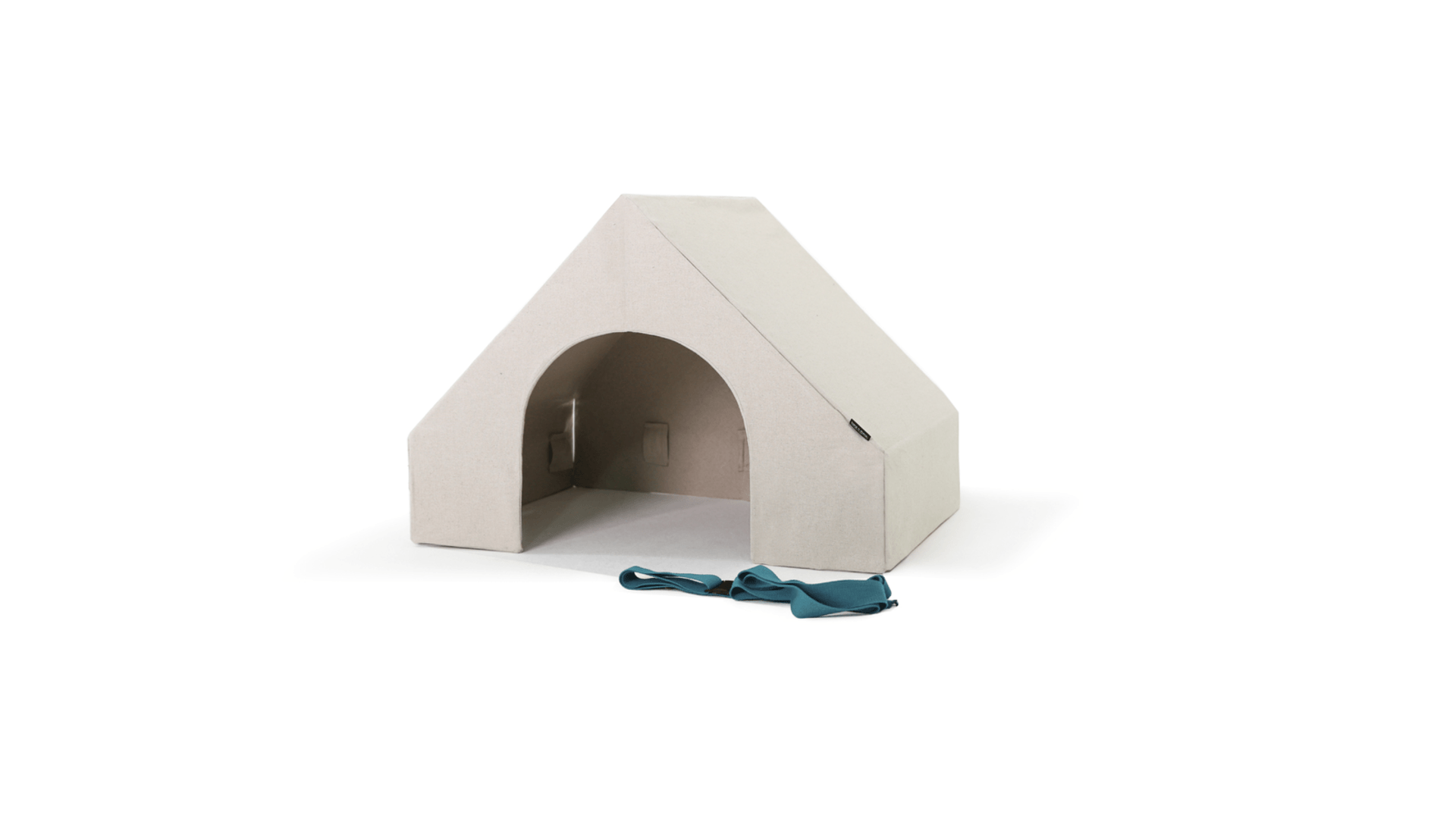 IPT INDEPENDENT, TIMIDT TYPE FRIEND
IPT provide their own quiet space for independent friends. According to the characteristics of dogs who like to dig into the corner, there is a brown body pillow in the folding roof.
IPT는 독립적인 친구들을 위해 그들만의 조용한 공간을 제공한다. 구석에 파고들기를 좋아하는 그들의 특성에 따라 접이식 지붕안에 브라운 바디필로우를 내장하였다.






BPL BRILLIANT, PLAYFUL, LOYAL TYPE FRIEND

BPL can organize various types of houses for Brilliant friends. The act of building, rolling, and unfolding gives fun to transform the form of a house.
BPL은 물건에 쉽게 실증내는 영리한 친구들을 위한 집으로, 다양한 형태의 집을 구성할 수 있다. 세우고 굴리고 펼치며 집의 형태를 변형하는 재미를 준다.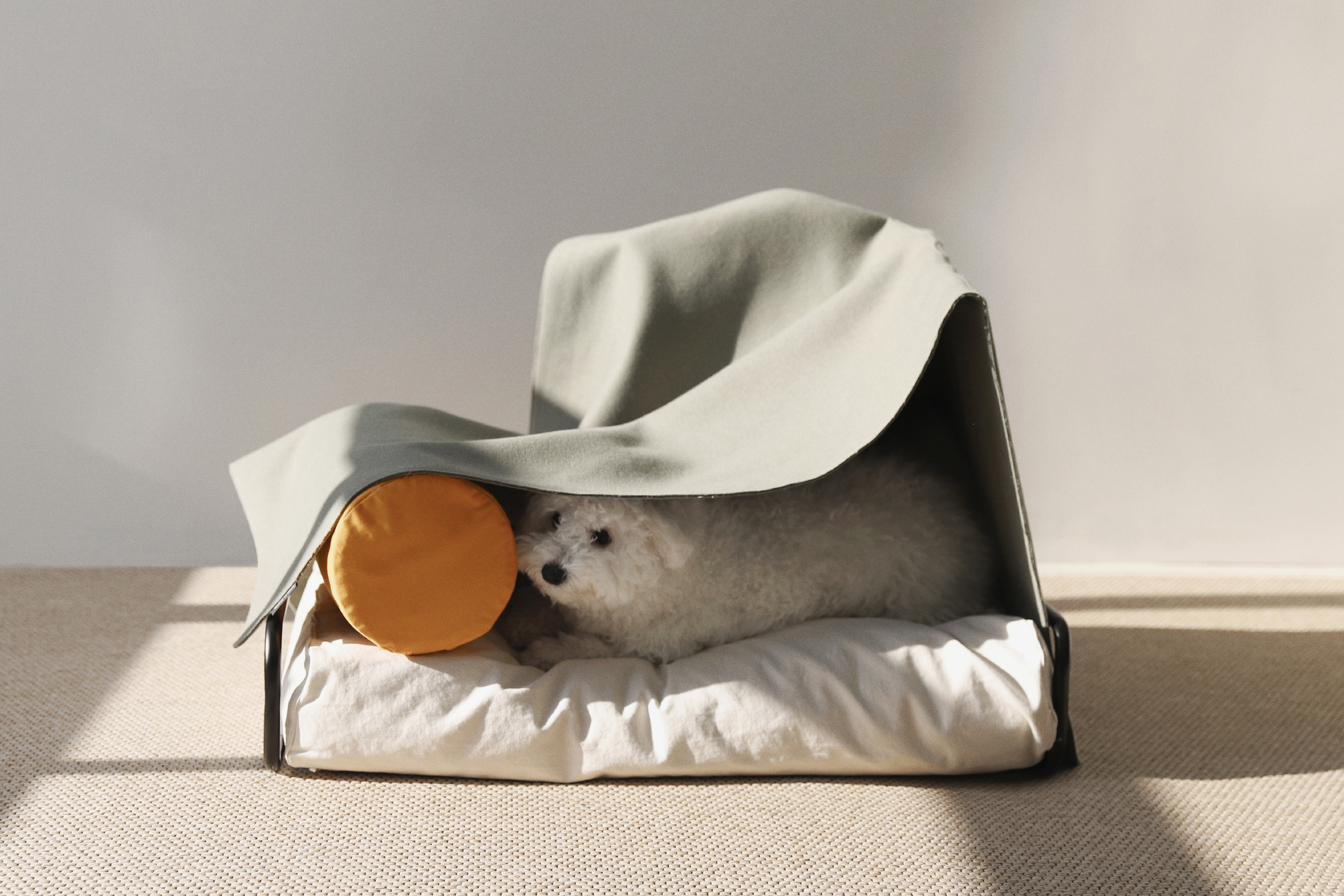 DAC DEPENDENT, ACTIVE, CURIOUS TYPE FRIENDS


DAC is a playground for curious friends. Dogs can fill their daily activities by finding hidden snacks, building blocks, and throwing them, and communicate deeply with their guardians.
DAC는 호기심 많은 친구들을 위한 놀이터이다. 숨겨진 간식을 찾거나 블록을 쌓고 던지는 놀이로 활동량을 채우고 보호자와 깊은 소통을 할 수 있다.





PROGRESS